Alapha Alumawood Patio Covers
Patio Covers make the perfect home add-ons for today's hectic lifestyles. These home improvements turn yesterdays patio into todays modern day living. Allow you to spend more time outside with your family, whether you're entertaining guests, or just relaxing. Pick a Alumawood patio covers, that gives you the wood like feel and finish without any type of maintainence.
Alapha Patio Covers
Cthru's Alpaha line is known as a economical patio cover line and comes with a 8" flat pan, these are the main structure components of the patio cover seam roof system. Cthru's patented roof systems our made to prevent leaks and insure they are structurally sound while surpassing any local building codes. The roof systems have a very thin and sleek looking yet they are easily able to hold the weight of a person. Cthru's flat plan roof systems is perfect for seasonal usage and comes in many different gauges, to hold even the most heavy snow packs.
Cthru's 24" Twin V Pan roof seam system is also offered on our economical patio cover line. The V-Pan patio covers use a exclusive aluminum extrusion, providing extreme durability and structural strength. All of V Pan patio covers are manufactured right here in California and use high quality baked enamel aluminum, which offers a maintenance free system. We offer a lifetime warranty on all of your products. Your backyard will be your favorite place for you and your family to enjoy those hot summer days, while staying cool with one of our affordable patio covers.
Our Alumawood has been one of our most popular choices which combines the look of wood, with the durability of aluminum. They are as amazing as they sound and surprisingly they are half the price of a wooden patio cover.
Alapha Patio Cover Types
Our Patio Covers come in many shapes, sizes and styles
Alumawood
Aluminum
Lattice
Solid
How much does a Patio Cover Cost?
Due to the large complexity of each project and no two room additions are a like, one of our preferred contractors will need to come out to your home in order to give you an accurate quote on any sunroom or patio room.
If your looking for more shade than a patio cover take a look at our sunrooms and patio room additions HERE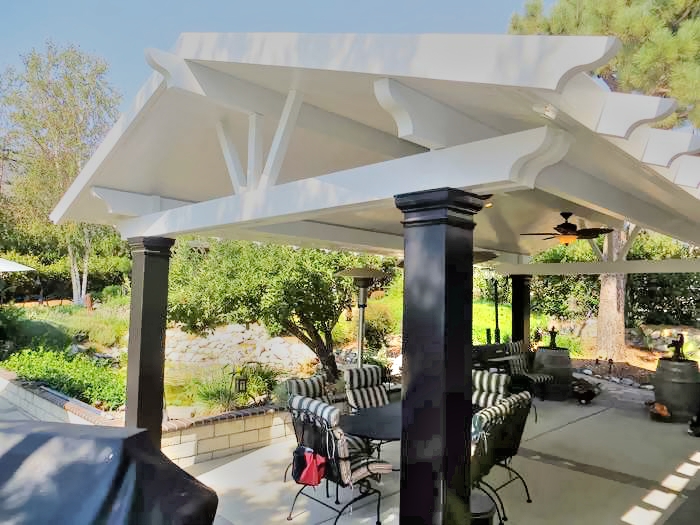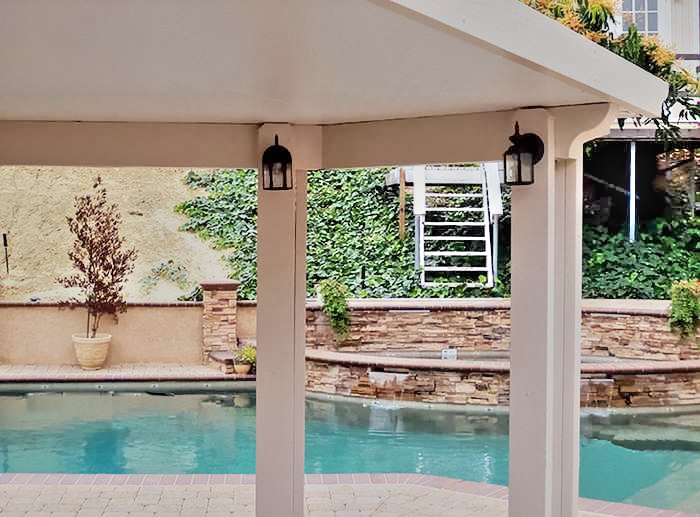 See our 31 page Brochure, Patio Covers Start on Page 21.